London to Sydney 2005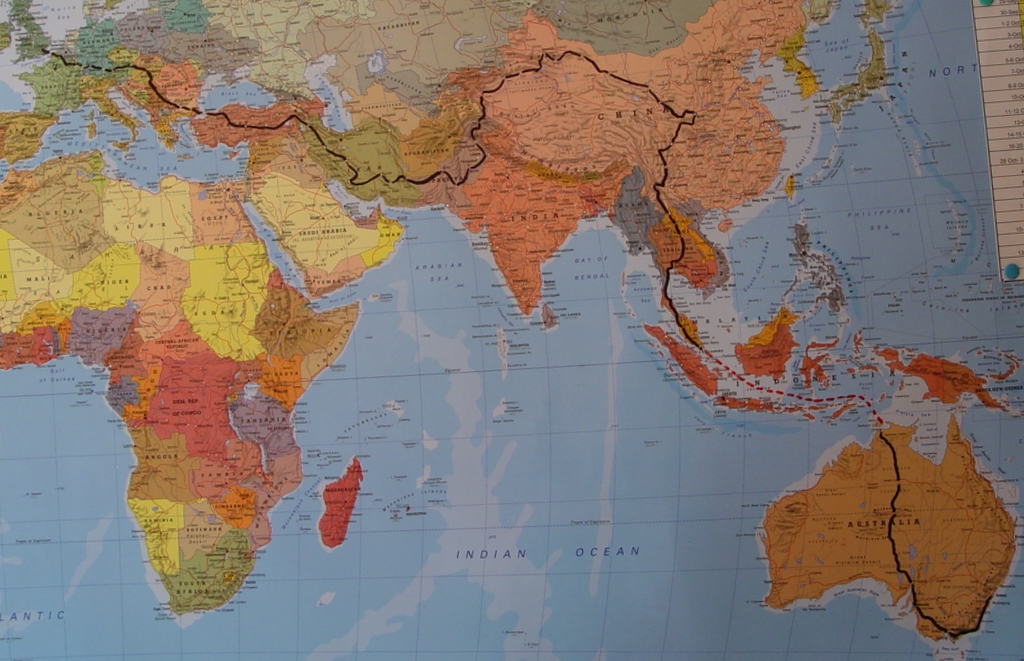 In 2005 we drove our Aston Martin DB6 Mk 2 from London to Sydney by a long overland route. We set off through Europe to Turkey and then through Iran, Pakistan and China. We continued down the Malay peninsula to Singapore and the cars travelled to Darwin by boat while we took a break in Thailand. From Darwin, we drove through the centre of Australia to Adelaide and Melbourne and then followed the coast to Sydney. We travelled 18,000 miles and probably hold the record for the longest classic car rally. There were 12 Classic cars and 3 4x4's. The drive took 3 months.
The rally was privately organised by Global Rally Organisation. It was organised entirely from a distance and no-one drove in front to check the route and the state of the roads.